In the 1800s, the Patrick Family began a photo medallion and picture framing business in Redfern, Sydney. Some years later the business expanded to include the manufacture and sale of button badges in King Street, Newtown, Sydney and the young Alfred was well on his way to creating the business that now boasts 1000's of promotional products including the historic button badge.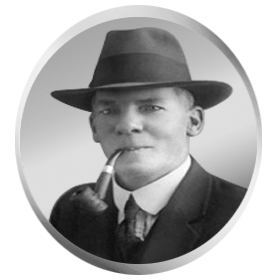 Founder
Alfred E. Patrick

Patricks developed badges for charity fund raising promotions and was a key figure in the fund raising effort for the First World War. These badges helped raise more than $50 million. Records of our badges are held in the National Library of Australia.

In the 1930's a landmark location was purchased at 4 Parramatta Rd, Summer Hill, NSW and in 1937 the business became incorporated as A.E.Patrick Pty Ltd.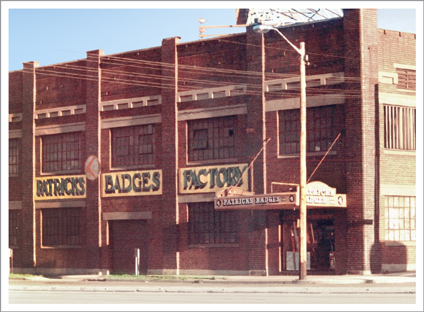 The Patricks Factory & Office at Summer Hill Sydney, Australia 1937

Badges again played their part during the Second World War featuring figures of Winston Churchill, General de Gaulle, Dwight D. Eisenhower and Joseph Stalin, together with figures of Royalty, Red Cross, Legacy Unions and service organizations.

The war effort was a display of unity and badges were a part of the bond. Quality metal badges, made of Australian minerals including copper, aluminium, zinc, brass, bronze, silver and gold, have been produced over the years, many art forms in themselves, for individuals, businesses, clubs and organizations.

The button badge is regarded as one of the first promotional products to be used in Australia.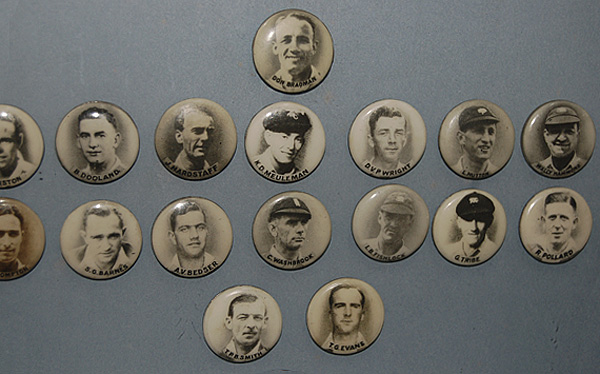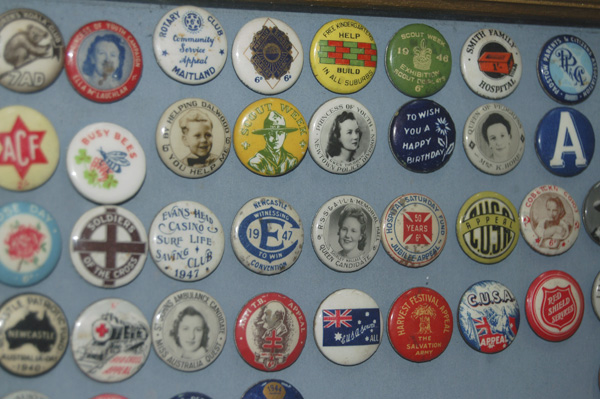 A small selection of the many rare buttons on display in our showrooms.
Over the years Patricks expanded into all forms of promotional products and printed products. The Patricks Group soon found that its expertise was in developing special products to suit different applications thus evolving the Customer Product Creation and Merchandising Division.

In 1993, at the 10th National Print Awards, Patricks won the prestigious Gold Award for Specialty Printing at the National Australian Print Awards in Melbourne. Patricks was the first to develop and perfect pad printing in Australia, leading to this award. At the 11th National Print Awards Patricks Promotional Products was awarded another prestigious award for the printing of Metal Badges.

In 2003 PPAI (Promotional Products Association International) of the U.S.A had their Centenary. The Centennial Committee officially congratulated Patricks for:
"ACHIEVING MORE THAN 130 YEARS OF QUALITY PRODUCTS AND SERVICES TO THE PROMOTIONAL PRODUCTS INDUSTRY."

The Patricks Group continues to supply creative solutions, whilst committed to encourage sustainable products that are biodegradable, renewable, ethically & socially responsible. Patricks is committed to conducting business in accordance with the highest standard of business ethics and human rights.