Patricks ensures it uses contemporary research into the effectiveness of its marketing solutions. For instance, our use of promotional products in direct marketing is highly effective in many applications proven through quantified research.
Direct Mail
Using a Promotional Product increases response by 50%
Using a Promotional Product as an incentive generates 400% more responses than a sales letter alone
When used as an incentive to respond reduces the cost per response by two thirds (Study by Silver Marketing Group)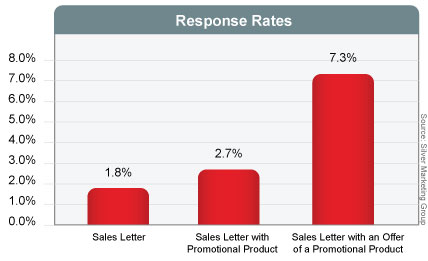 Repeated Exposure
Using a Promotional Product increases the number of impressions you make to your customer while lowering the cost per impression.
Why can 76.1% of prospects recall an advertiser's name on a premium?
73% of them use the product at least once a week

45.2% report using them a minimum of once per day.
When you consider that more than half of those receiving them keep them for at least one year, that's at least 365 impressions on the customer for a relatively low initial cost. (Study by L.J. Market Research)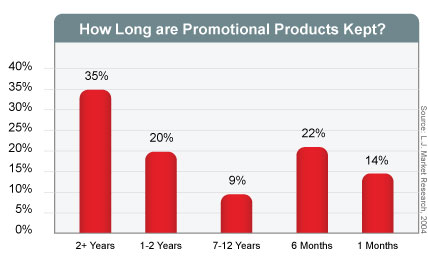 Business Gifts
22% more referrals were given to sales people who gave promotional gifts to their clients compared to sales people who gave nothing (Baylor University)
39% of persons who received promotional products could recall the name of the advertiser as long as 6 months after receiving it (Screiber & Associates)
Giving business gifts is an effective way to increase customer perceptions of product attributes. Business gifts many times can produce a "halo effect" and open the door for salespeople. (Arizona State University)
The Patricks Group
Patricks has its own in-house creative, design and manufacturing facilities.
We can produce cost effective products to support your marketing objectives.
We can produce corporate catalogues and Online stores to enhance the merchandise range of promotional products and we can measure the effectiveness of your promotional project.
We also research the latest trends through our membership of Marketing and Promotional Product Associations in the United States of America, Europe and Australia.
Patricks has established itself as the progressive and leading organisation in its field. As one of Australia's 100 oldest privately owned companies in Australia Patricks can provide cost effective solutions to your marketing and promotional objectives based on experience, proven results and the latest research.